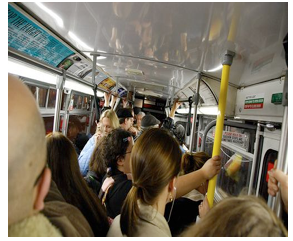 By: Ken Alpern, Chair
Alpern@MarVista.org
ALPERN AT LARGE
-On vacation with my family again (this time in the Midwest), we were awestruck by the Memphis Civil Rights Museum, which is a stunning, gripping and moving learning center. Merged into the Lorraine Motel where Dr. Martin Luther King was assassinated, the Museum documents how our nation could not truly be free unless all human beings are free ... and the freedom and liberty of all Americans faces new challenges in this new century.
The debate over what is best for African Americans--by and for ALL Americans--is one filled with a dozen different talking points and opinions that is by far a more difficult debate to resolve than before ... but the debate MUST be pursued with the understanding that no one person or group has all the answers.
What can be hopefully agreed--by and for ALL Americans--is that without economic opportunities for all, our nation cannot truly be free. Whether it's for education, or transportation, or any other high priority in our society, the "separate but equal" paradigm is a failed endeavor that is, at its essence, borne of racism and the desire to be away from "those people".
Read more and comment at
CityWatch
.
Ken Alpern chairs The Transit Coalition and is a LA Westside Village Zone Director and Boardmember of the Mar Vista Community Council. The views expressed in this article are solely those of Mr. Alpern.